Description
Name of the Location: Punyashlok Ahilyabai Holkar Birthplace, Monument and Picture City
Greatness of the Location: Punyashlok Ahilyabai Holkar Birthplace
Type of Place: Birthplace and Monument
Information:
Punyashlok Ahilyadevi was born on 31 AD 1725 in a small village of Jamkhed Taluka in Ahmednagar district of Maharashtra. Her father Mankoji Shinde was a Patil of that village. Ahilyadevi's maternal village was Chorakhali in present-day Osmanabad district. Her Maternal Uncle's surname was Mendad. Although female education was not so prevalent, her father taught her how to write.
Malharrao Holkar, a chieftain of the Bajirao Peshwas, who was a jagirdar of Malwa province. While he was on his way to Pune he took halt in Chondi.  He was staying at Pune for twenty-four. According to history which is told, 7-year-old Ahilyadevi was seen in a temple by Malharrao. He loved the daughter and brought her as his bride to his son, Khanderao.
She became the daughter-in-law of Malharrao Holkar. Ahilyadevi's husband, Khanderao Holkar in the battle of Kumher fought like a warrior but lost is life in AD 1754. After his death, father-in-law Malharrao did not let Ahilyabai go to Sati. Six years later, Malharrao Holkar also died. Ahilyabai began to look after the Malwa province of the Maratha Empire.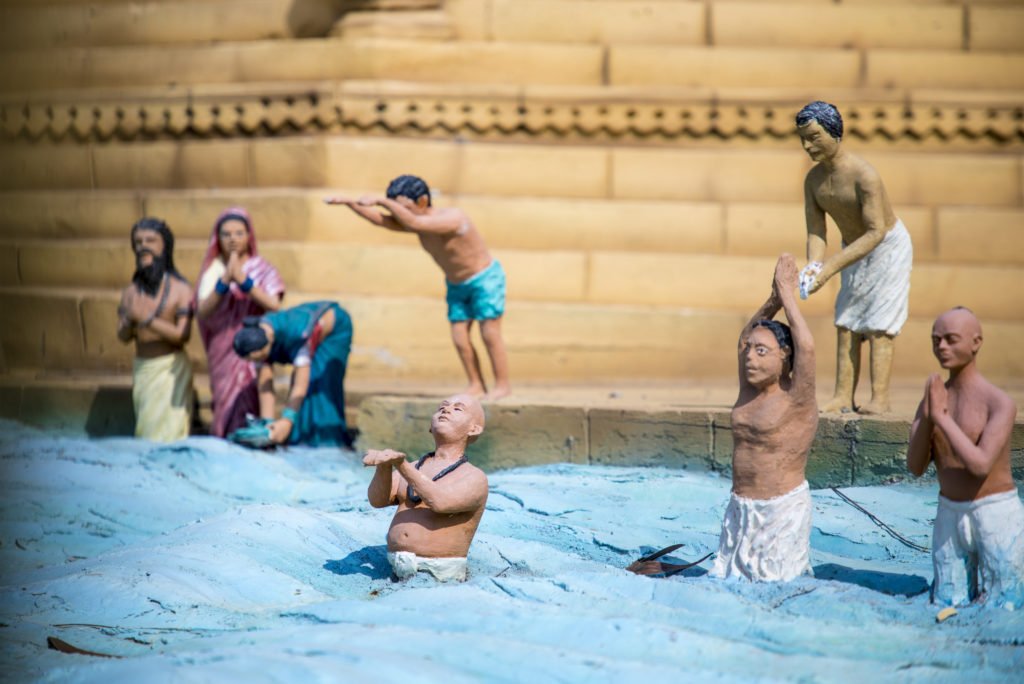 Among the Indian women who made their name famous in the history of their duty, the name of Punyashlok Ahilyabai Holkar is taken with respect. This is the place where the magnificent monuments of Punyashlok Ahilyadevi and paintings created by the artworks that highlight her life can be seen here. This monument is erected on behalf of the Government at this place.
Chondi is the place to go from Karjat to Jamkhed. From this highway one can see a tall statue. When do inside, through a large entrance, a garden overlooking the statue is dotted with large trees and flowers. There is a zodiac information panel and symbolic statues of the 12 zodiac signs. The magnificent statue of Punyashlok Ahilyabai Holkar is coming to our notice as we approach this garden. This statue is very caring and attractive and all the ideological followers of Ahilyabai Holkar come to this place for inspiration and bow here.
At the back of the statue is a sculpture depicting her life and the major events in her life, depicting her birth, her education, her marriage, her justice, she as a martini administrator, and many important historical events are described. Along with the details of those events are written, it helps to understand the life story of Punyashlok Ahilyabai Holkar. 
This place where she was born is also preserved as heritage. Ahilyabai Holkar was best known for her fair judgment. Queen Ahilyadevi built, renovated many Hindu temples and river gardens throughout India; Maheshwar and Indore villages were made beautiful by her.  She was the patron of many temples. She also built many pilgrimage hospices.
Festivals / Celebrations: A large number of people come to this place on the Jayanti of Punyashlok Ahilyabai Holkar.
Local Features: Mahadev Mandir is next to the Statue of Ahilyabai Holkar.
Photos