Description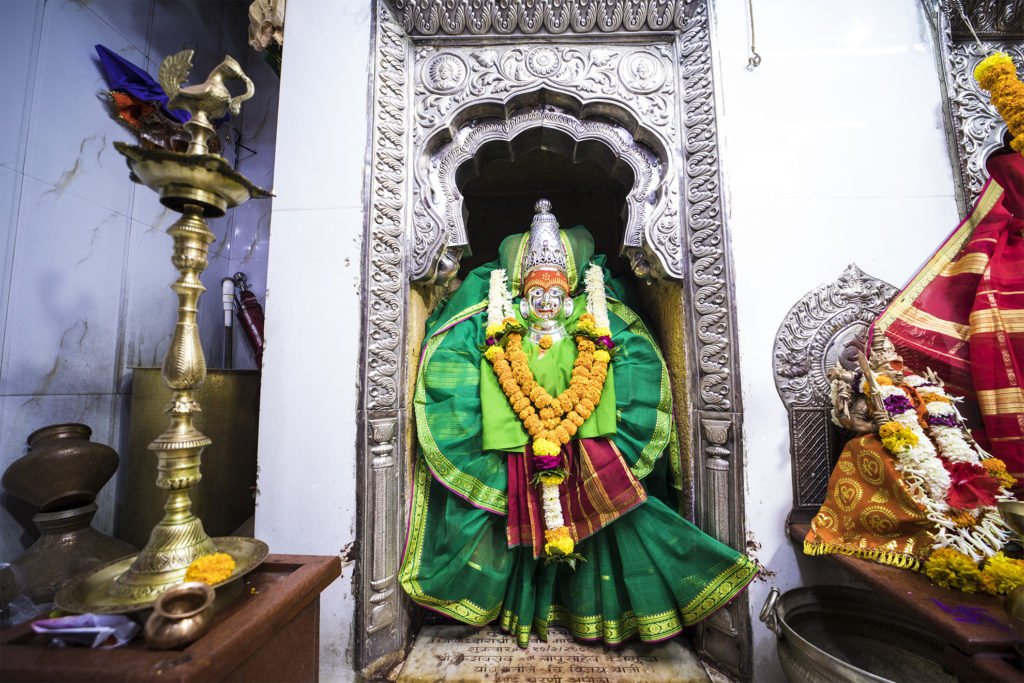 Name of the Location: Jagadamba Mata Temple, Rashin
Greatness of the Location: Hemadpanthi Temple
Type of Place: Temple
Information:
Jagadamba Mata temple is a Hemadpanthi temple and is a self-proclaimed temple and it was renovated by Akkoba Shete from 1704 to 1710 and he built a massive wall for this temple. The temple has a magnificent entrance and is seen in the light of the lampstand, the outer walls of the embankment around it are very attractive. The statue of a goddess lion in front of the assembly catches our attention. Two inscriptions are also found in the caves behind the main stone assembly.
The idol of Jagadamba Mata is very expressive to the extent that one cannot ignore it. Certainly everyone is very pleased after offering prayers to the idol. One thing special about this temple from outside is the moving lampstand and the outer wall of the shrine. The flowers are carved on the inside of the embankment which are about 100 arches and the flowers are been beautifully carved by the artisans. 
Festivals / Celebrations:
The magnificent divine festival of Navratri and Vijayadashmi takes place here.
Also, on Kojagiri, Bhaland is built (This is an old tradition of Rashin). 
Local Features:
Equestrian statue of Chhatrapati Shivaji Maharaj.
Root mutton, fresh water fish found in the market at Rashin.
The decorative accessories for the bull, are available here.
The whole of Rashin is fortified and has twelve Jyotirlingas in this village.
Photos