Description
Name of the Location: Lalgir Buva Samadhi Math Trust and ॐ Chaitanya Atmaramgiri Maharaj 
Greatness of the Location: Lalgir Baba Sanjivan Samadhi & Atmaramgiri Baba's stay for 32 years 
Type of Place: Samadhi and Math
Information: Upon entering Mandali village, you get to witness this monastery which is to the north. On gets to come inside through a huge welcome door. Going about 600-700 meters away, we see the main entrance of the temple. Then we see assembly hall for devotees. After descending the stairs, we reach the meeting hall of the temple of Lalgir Baba Samadhi. In the front you see their Sanjeevan Samadhi. Inside, only the Bal Brahmachari are admitted. In the front of Sanjeevan Samadhi, we see the Samadhi of 18 disciples of Lalgir Buva. On the right side are the temples of Ganapati and Maruti. Walking in front of this Samadhi, there is a living room of Atmaramgiri Maharaj in the southeast direction of the House. For the past several years, they have been performing ascetic ascites at this place in the same physical state. In its immediate vicinity is the old residence of Atmaramgiri Baba and in the backyard there is a hall for celebrations during Ekadashi and a special festival. Devotees believe that all desires are fulfilled when Swami gives blessings.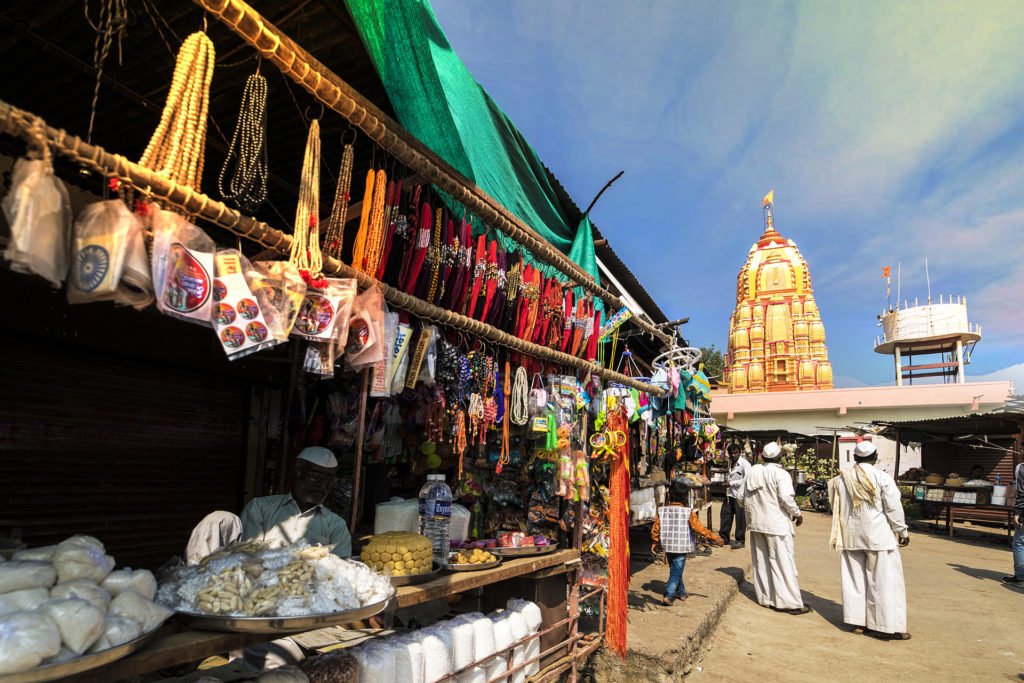 Detailed reporting:
Nag Baba Sadhu, is a contemporary of Saint Dnyaneshwar. The monk of Dashnam Akhand, the great ascetic Sadguru Lalgir Swami, took the Sanjeevan Samadhi in the 13th century at Mandali Tal. Karjat District, Ahmednagar.
Also, the great ascetic ॐ Chaitanya Atmaramgiri Maharaj has been living here for 32 years.
Lalgir Baba Samadhi TempleHe was a monk in the Giri sect.- He is said to have performed penance for many years in this area and after that he took Samadhi in Mandali.
Living room of Atmaram Baba – The summer monsoon winter, with nothing to do with the Atmaram Baba, has completed 3 Meditation each of 12 Years.  He is currently in a state of depression. He has lived here since he came to this monastery on December 28, 1987.
Ganpati of the right trunk.
Mahadev Temple.
Lalgir Baba's Disciples Samadhi
Festivals / Celebrations:
Every Ekadashi, the devotees come to this place to offer prayers.
The number of devotees coming to Ashadhi Ekadashi is large.
During this period, there is food service for the devotees and special Kirtan service is performed on this day.
Vijayadasami: On this day, a big program of Homhavan takes place and a pumpkin's dish is cooked as Mahaprasad. Then Swami's Palkhi leaves for gram darshan.
At the same time, the festival of Datta Jayanti, Mahashivratri, Ashadhi Dindi Sohala
is celebrated by devotees with great joy. Devotees believe that all desires are fulfilled when Swami blesses.
Photos