Description
Name of the Location: Shrimant Akoba Swami Bhujang Shete Samadhi
Greatness of the Location: Sanjeevan Samadhi
Type of Place: Samadhi Temple
Information:
The Samadhi of the Shrimant Akoba Shete Swami who built these three temples at Rashin is also beside Kashi Vishweshwara Temple. It is reported that the Shrimant Akoba Swami Shete built the temple from a single artisan. It is also said of the Shrimant Akoba Swami Shete, who at that time had also helped the Peshwas in the form of money. Many stories of his charity and devotion are still told by villagers in the surroundings. Once the goddess gave Sakshatkar to Akoba Shete, who was a big businessman of salt, he built these three temples with great reverence. Akoba Shete was never at lack of any money for the construction. It is said that the construction was actually done by Jagdambe via Shrimant Akoba Shete.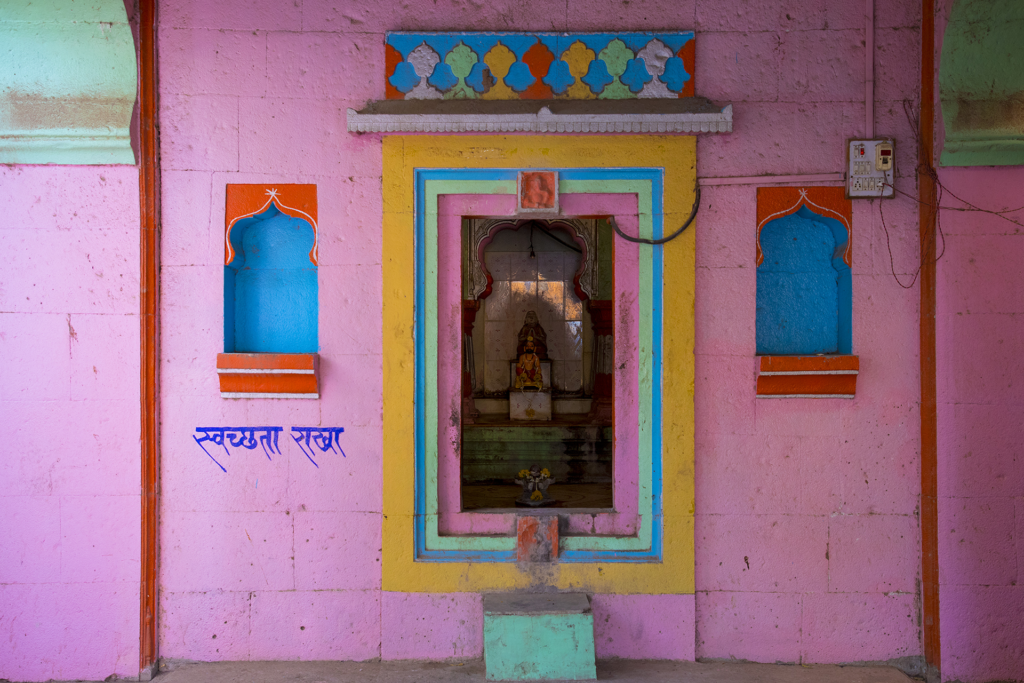 Festivals / Celebrations:
Aashadh Vadya Ekadashi Punyatithi Ceremony.
Local Features:
Equestrian statue of Chhatrapati Shivaji Maharaj.
Root mutton, fresh water fish found in the market at Rashin.
The decorative accessories for the bull, are available here.
The whole of Rashin is fortified and has twelve Jyotirlingas in this village.
Photos