Description
Name of the place: Sant Sitaram Gadh, Kharda
Greatness of Location: Important place for Warkari Sect
Type of place: Samadhi and Fort
Information: 
On reaching from Jamkhed – to Kharda , Sant Sitaram Gadh is about 1 km from here. It is a place of faith for devotees. Saint Sitaram Baba worked to spread and connect people with then divine path of spirituality in near about 100 villages in the surrounding. The life of Saint Sitaram Baba gave a message to his followers, Baba who was equipped with Satvaguna, didn't even have his own house, lived life with simplicity and with Brahmachari Charitra, always had simple Satvik (pure) diet, he will always be remembered for his spirituality and as the one who was generous, kind hearted and charitable person.  Through their devotees, Baba have supported and donated funds to many schools, monasteries and places of worship.
Samadhi Temple – Sant Sitaram Baba built this fort while was alive, after the death of Baba in 2013, his Samadhi was erected at this place as per his choice. The entire 5-acre campus is built for the House, the main Samadhi temple, as well as the auditorium for various social activities. In particular, the stone used for the construction of this fort was ordered from Karnataka and Andhra Pradesh.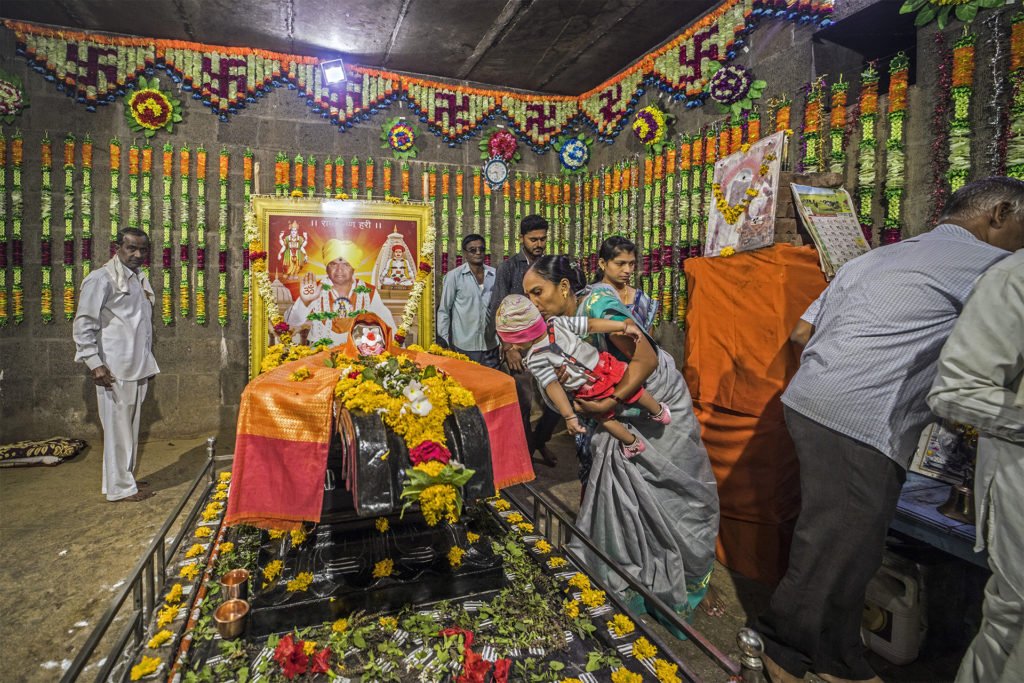 Festivals / Celebrations:
It is the largest pilgrimage area in the area and a big celebration of Ekadashi is held
In the month of September, Kali is celebrated on the occasion of the death anniversary. At that time there is a crowd of around 50,000 devotees to visit this place.
Local Features:
The sweet Papdi Shev Peanuts found near the bus stop are very crisp and delicious. These Papadi's are in great demand from all over the district.
Photos